Orthodoxy and Western Christianity: The Church Is Visible and One
I am convinced that the question "What is the Church?" is one of the most important questions one can ask after "Who is Jesus Christ?" For the Church is His Body (Ephesians 1:22-23) and "the pillar and ground of the Truth" (1 Timothy 3:15). This means that to find the Church is to find the fullness of Life and Truth. All other doctrinal issues are downstream of this main issue of the Church, which is holy and cannot err in Her teachings and rites, being preserved by the Holy Spirit in all truth. Yet most Protestants believe in some form of an "invisible Church" concept which is alien to Holy Orthodoxy (and Roman Catholicism). This page addresses Protestant notions of the nature of the Church.
The Church Is One, the famous essay by Alexei Khomiakov. For interaction with his essay consult Vladimir Lossky's Mystical Theology of the Eastern Church.
The Church is Visible and One: A Critique of Protestant Ecclesiology, by Patrick Barnes.
Christianity or the Church?, by Saint Ilarion (Troitsky), the Holy New Martyr. This is a modern classic about the essential interrelatedness between Christianity and the Church. His main premise: "Without the Church there is no Christianity."
"Monogamous Communion": A Defense of "Closed" Communion, by Fr. Michael Shanbour.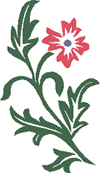 Is There An Invisible Church?, by Protopresbyter Michael Pomazansky. This is much more an article on the Orthodox teaching concerning the Invisible Church and the Communion of Saints than a defense of the Visible Church.
Where Is the True Church? Information on Churches and Sectarianism, by Bishop Alexander Mileant.
Finding the New Testament Church, by Fr. Jon E. Braun.
Recognizing the Church: A Personal Pilgrimage & the Discovery of Five Marks of the Church, by Thomas Howard. The author is a former Anglican, turned Roman Catholic. While we do not agree that he made the right decision, this article may be helpful to Protestants who are seeking the Church. Howard is a gifted writer and author, among other books, of the popular (and recommended) Evangelical Is Not Enough: Worship of God in Liturgy and Sacrament.
Other Quotes By the Fathers on the Visible, Unified Church, compiled by Patrick Barnes.
On the Unity of the Catholic Church, by St. Cyprian of Carthage.
More Articles on the Church in the General Info section of this site.