General Information: Parishes and Monasteries
Parish Locators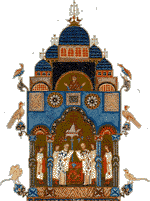 Orthodoxy In America: An online directory of the Orthodox Church in North America. This is the best parish and monastery directory I've seen, though they do not list every Orthodox jurisdiction in the country. Please help them keep the database up-to-date by submitting/verifying your listing.
Russian Orthodox Church Abroad (ROCA).
Synod in Resistance (True [Old Calendar] Orthodox Church of Greece), Archdiocese of California (Etna).
Serbian Orthodox Church: SUC.org and SerbianOrthodoxChurch.com
Greek Orthodox Archdiocese of North America
Moscow Patriarchate (USA)
Moscow Patriarchate (Canada)
Monastery Locators
Orthodox Monasteries of North America